It is our mission to assist parents by providing a Christ-centered, classical, Lutheran education so that children are prepared for life in their church, life in their home and community, and life everlasting.
Mount Hope Lutheran School offers a premier classical Lutheran education in Casper, WY. We currently teach PreK through 11th grade, and we're soon expanding to 12th grade. Our school is characterized by:
Daily chapel
Sound Christian doctrine
The classical languages (Greek and Latin)
The seven liberal arts (grammar, logic, rhetoric, arithmetic, geometry, music, astronomy)
The seven virtues (faith, hope, love, prudence, justice, temperance, fortitude)
Learn more under the About menu, and please get ahold of us if you have any questions or would like more information.
Recent Musings from the School Newsletter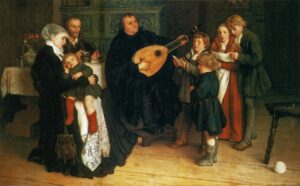 "I shall not die, but I shall live, and declare the works of the Lord."
Read More »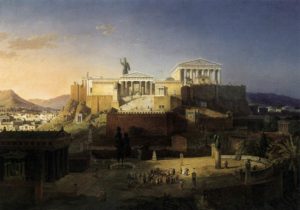 So is it worth it to make something beautiful? Well, we can ask: Do we have something to honor? Do we have something to confess? Is this object redeemed by Christ and therefore worthy of great care?
Read More »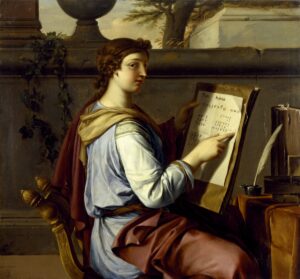 When studied by Christians who live in the Word and Sacraments, math gives us a keen sense that the world is more beautiful and ordered than we could ever hope to grasp in this life.
Read More »
Train up a child in the way he should go; even when he is old he will not depart from it.
Proverbs 22:6
Sanctify them in the truth; your word is truth.
John 17:17
Fathers, do not provoke your children to anger, but bring them up in the discipline and instruction of the Lord.
Ephesians 6:4
Finally, brothers, whatever is true, whatever is honorable, whatever is just, whatever is pure, whatever is lovely, whatever is commendable, if there is any excellence, if there is anything worthy of praise, think about these things.
Philippians 4:8
. . .being prepared to make a defense to anyone who asks you for a reason for the hope that is in you; yet do it with gentleness and respect.
1 Peter 3:15
Mount Hope Lutheran School admits students of any race, color, and national or ethnic origin to all the rights, privileges, programs, and activities offered. It does not discriminate on the basis of race, color, and national or ethnic origin in administration of its educational policies, admissions policies, scholarship or loan programs, and athletic or other school-administered programs.