It is that time of year when we finalize our teaching staff for next school year. There are some changes afoot, and I want to keep everyone in the loop. Our growing upper level class has led us to hire another teacher (which was already announced). Also, Mrs. Hill is retiring at the end of this school year. She will still be around the school, just not as a full-time teacher. She has served MHLS in many positions over the years, and she is now looking forward to tending to her family and visiting her grandchildren. Miss Hahn will be moving up to the 3rd-5th grade classroom. The Board of Education recently interviewed candidates for the K-2 position, and we were fortunate enough to get Miss Hannah Engwall, a very qualified young lady who is graduating from Concordia University Wisconsin this spring. Here's the lineup for next year:
Miss Hannah Engwall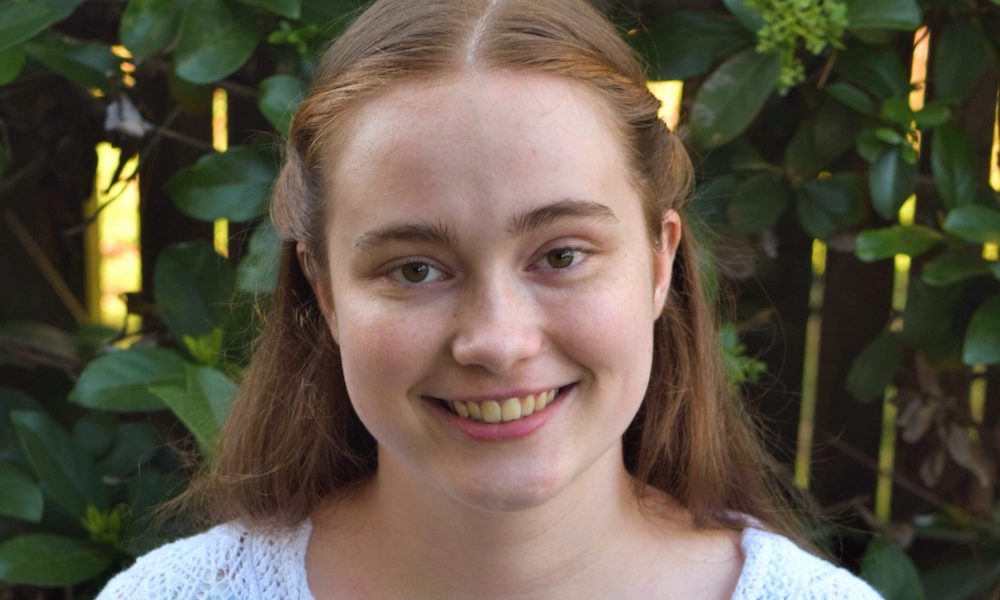 Miss Engwall is graduating this spring from Concordia University Wisconsin with a Bachelor of Arts in Parish Music and a Minor in Christian Thought (which includes the study of theology, philosophy, and history). She has experience teaching children, has taught piano and organ lessons, and was specially chosen as a music theory tutor in college because of her aptitude for explaining things simply and clearly. Miss Engwall has a passion for classical Lutheran education and will be a wonderful addition to our teaching staff. Here's some of what she had to say in her cover letter when she applied for the K-2 teacher position:
"I am a native Floridian and was raised in a homeschooling family, learning much about truth, goodness, and beauty through reading classic literature. The mentality of learning that I experienced in the years preceding college was not driven by achieving a high grade on a test, but by truly knowing and loving what was being taught. This prepared me well for the rigors of collegiate studies—my goal was never to simply pass a class, but to make the content of the class my own. I will continue to apply myself whole-heartedly to whatever I am doing, striving for excellence in every aspect of my life.
"My specific reasons for wishing to be the K-2 teacher at Mount Hope Lutheran School include my admiration for your adherence to the Lutheran Confessions, my agreement with your philosophy of education, and my eagerness to be part of a community where I can teach others while learning more myself. I have a love for explaining things to others to help them better understand, and I am equipped with a thorough general education, a specific ability in music and Christian thought, and experience teaching others in piano, organ, and voice lessons, Sunday School classes, International Outreach Children's classes, and in tutoring college music theory. I also love interacting with children, especially taking seriously and discussing their questions about God. Using the classical education method, I would like to teach at your school to help form the next generation of virtuous Christians who can thoughtfully articulate their faith."
We are delighted to welcome Miss Engwall to our teaching staff.
Miss Anna Hahn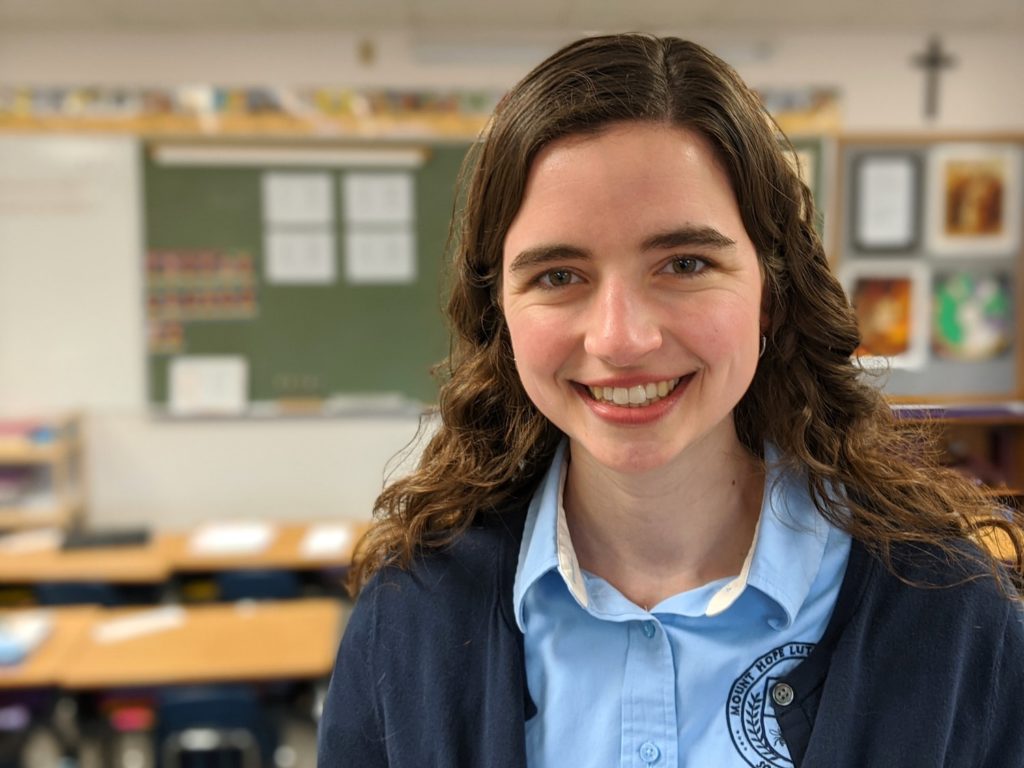 Miss Hahn graduated from Concordia University Wisconsin in 2018 with a Bachelor of Arts degree in Classical Lutheran Education. She has been at Mount Hope since 2018, where she taught first and second grade from 2018-2019 and kindergarten through second grade (as well as Latin) from 2019-2021. She will be teaching third through fifth grades in the upcoming 2021-2022 school year. Aside from teaching, Miss Hahn enjoys rich literature, good conversation, beautiful hymns, running and skiing the mountain trails, learning Greek, and visiting her family in Wisconsin.
Miss Hahn continues to show her excellence in all she does, and we are glad she will be with us in the coming year.
Mr. Nathanael Hahn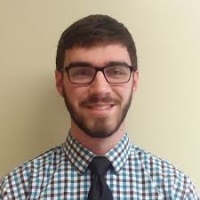 Mr. Hahn earned a Bachelor of Arts in Mathematics from Concordia University Wisconsin with minors in Classical Pedagogy and Classical Studies. He will be teaching math and science to the upper level students (6th-12th) in the coming school year. Mr. Hahn is particularly interested in the quadrivium, that is, the traditional mathematical arts of Arithmetic, Geometry, Music, and Astronomy. He is proficient in Latin and has won an award in choral composition. You might notice a familiar last name: he is indeed one of Miss Hahn's brothers. Here is a letter that Mr. Hahn sent to Mount Hope when he accepted the position:
"Greetings in Christ! As I look forward to the upcoming school year, I want to express to you my anticipation and excitement for having the opportunity to serve your school. Teaching students this first year has been such a joy to me, and it will be wonderful to have that joy in a school and a congregation such as yours. In teaching the quadrivium, I am especially excited to be able to share with students the wonder there is to be had in Christ's orderly works in the cosmos.
"Thank you for considering me for your teaching position—I pray that I can perform my vocation there to the best of my ability. Teaching children is not a light matter, and I'm honored you see me fit for that job. I am looking forward to meeting all of you at Mount Hope."
Mr. Hahn is coming to us at the perfect time with the perfect skills and interests to serve our growing upper level class.
Pastor Andrew Richard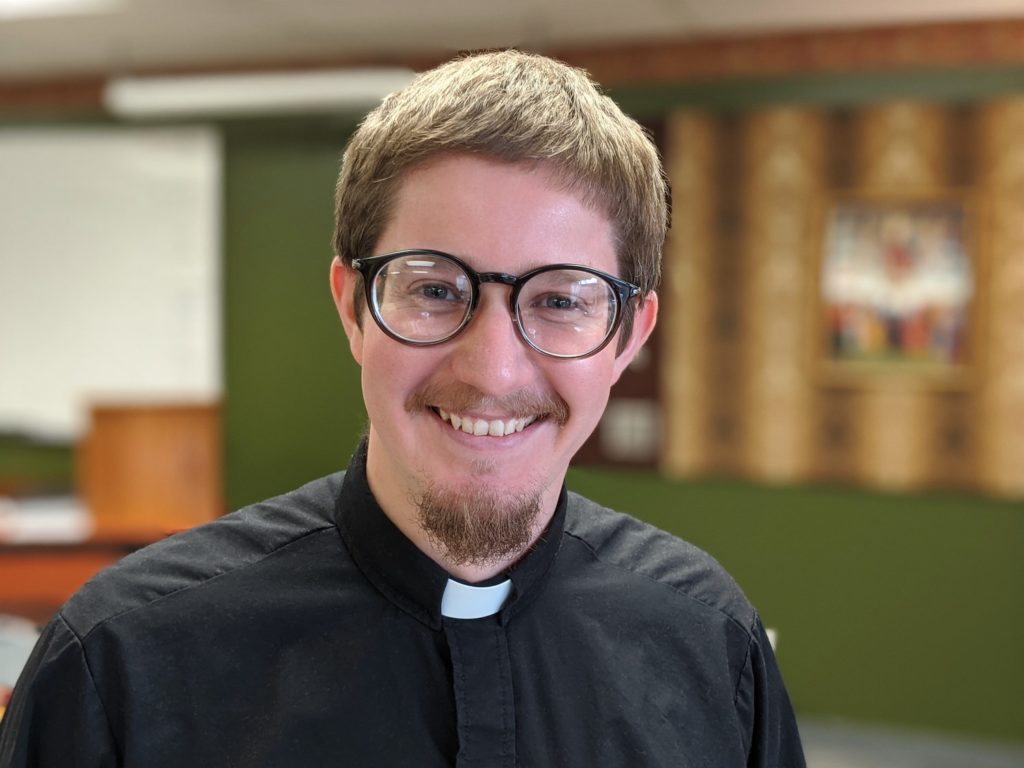 Pastor Richard has served at Mount Hope Lutheran Church since 2019. He is the Assistant Pastor at the church and Headmaster of Mount Hope Lutheran School. He also teaches Religion, History, English, Literature, Poetry, Logic, and Rhetoric to the upper level students (6th-12th grades). He received a Bachelor of Arts in Theater Production from Oakland University in 2008 and a Master of Divinity from Concordia Theological Seminary in Ft. Wayne, IN in 2012. Prior to coming to Casper, Pastor Richard served as a church planter in Iowa. During that time he began studying classical education and homeschooling his children. He and his wife, Renae, have five children. Pastor Richard enjoys studying Greek, Latin, and Hebrew, reading with his family, writing poetry, cooking, listening to classical music, graphic design, woodworking, and home improvement projects.
As you can see, we have quite the lineup of teachers for the coming school year. I am thrilled that our Lord has provided us with such an excellent staff. May He prosper the teaching of goodness, beauty, and truth among us as we seek to bring up our children in the discipline and instruction of the Lord!
In Christ,
Pastor Richard